News
Address:
ISMAN
Academician Osipyan str., 8
Chernogolovka
Moscow Region, 142432
Russia
E-mail:
isman@ism.ac.ru
webmaster@ism.ac.ru
Fax:
7 (49652) 46-222
7 (49652) 46-255
Phone:
7 (49652) 46-376
The Latest News
Federal Agency of Scientific Organizations (FASO of Russia)
Поздравление от руководителя ФАНО России Михаила Котюкова с Новым годом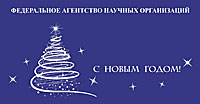 Дорогие друзья! Поздравляю вас с наступающим 2015 годом! Новогодние праздники объединяют, наполняют хорошим настроением и светлыми надеждами. Пусть наступающий год войдет в ваш дом с миром, добром и любовью, оправдает все ваши мечты и ожидания.
От всего сердца желаю вам здоровья, успехов, профессионального роста, новых открытий!
Счастья и благополучия вам и вашим близким!
С Новым Годом!
Руководитель ФАНО России
М.М. Котюков
Оригинал новости: http://fano.gov.ru/ru/official/news/index.php?id_4=24138